I was unaware of a recent plea to provide habitats for our native Bumble Bees. No doubt there are some natural spots which they use which I don't notice. I don't think the short pieces of cane I provide have ever been used by bees, the ladybirds definitely over winter in them.
A check on the web is well worth it, apparently some species are in danger.
Bumble Stinger and Wax - Estate Agents.
New purpose built properties with immediate occupation available.
A bungalow style property in Local Pine suitable for single parent families.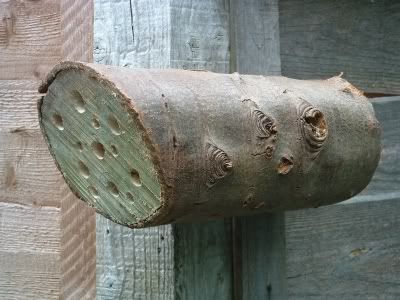 Local Pine Lodge several storeys south facing location.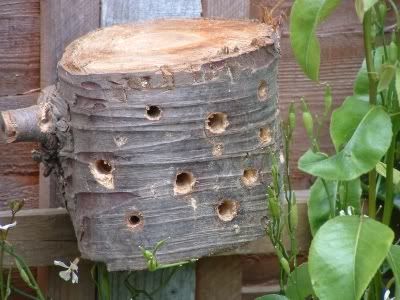 A well proportioned home in Holly Wood,executive accommodation.
Another Pine multi storey property. South facing.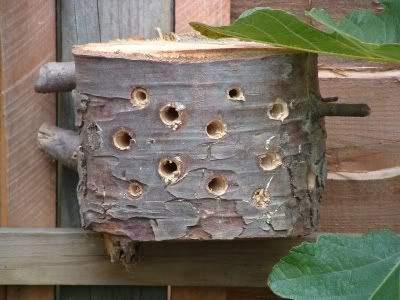 A super Terracotta dwelling with separate entrance vestibule.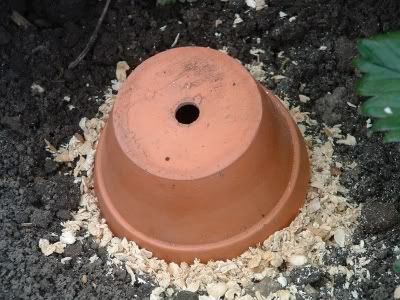 A view inside the porch. The property is underground with a stone layer for drainage. Fully furnished with wood shavings and sphagnum.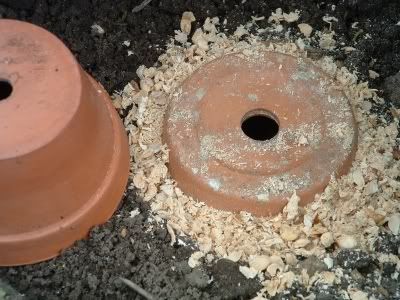 We can all do our bit to help ensure there are bees to pollinate the crops.