My last post before my break warned to look out for a pest the Tomato Moth. I said often the first thing you spot is some pooh on a lower leaf.
Well almost as if booked for a performance, we have had a visitor. Unlike the the cabbage caterpillar they do not come by the hundred. Often there is just the one.
First thing I saw was the pooh.
Then damaged leaves above.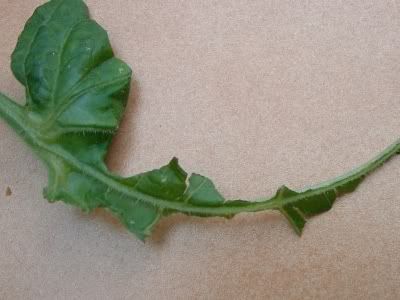 The Tomato Moth caterpillar is a master at hiding, and a voracious eater, as they get bigger they will eat into quite large fruit. This one took me ages to hunt down, I finally found him only by touch, tucked up behind a leaf stalk. When they know they are cornered they use their final kamikaze trick of dropping to the ground and laying still. If I hadn't been aware of this he may well have escaped.